Portable Storage Units in Racine, WI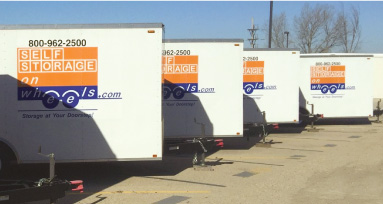 Imagine enjoying all the benefits of self storage while exerting only half the energy. We offer portable self storage in Racine at great prices. Whether you're a local resident, business owner, or student, we could all use a little more space in our lives. When you rent a portable self storage unit from Self Storage on Wheels, that's precisely what you'll get! We serve the greater Racine and Kenosha County areas, including Franksville, Racine, Caledonia, Sturtevant, Wind Point, Mt. Pleasant, Raymond and more.
Portable Storage Pod Sizes in Racine, WI
Choose the size of the storage pod you need. The table below will provide a rough idea of the space you will require.
Medium
7'X14′ = 98 SQ.FT.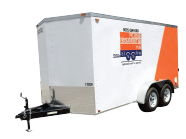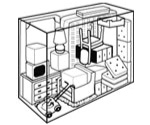 1-2 Rooms
Will hold the contents of a 1-2 bedroom (1,200-1,600 sq. ft.) home
Large
8'X18′ = 153 SQ.FT.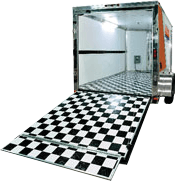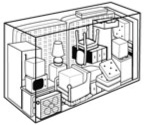 2-3 Rooms
Will hold the contents of a 2-3 bedroom (1,600-2,000 sq. ft.) home
Extra Large
8.5'X24′ = 204 SQ.FT.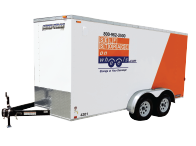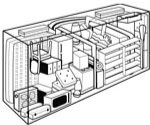 3-5 Rooms
Will hold the contents of a 3-5 bedroom (2,000+ sq. ft.) home
Map & Directions
Portable Storage Unit Delivery in Racine, WI
We're all about catering to your needs and saving you money along the way. With the average moving truck costing $125 on move-in day and $125 for move-out, you can save $250 right off the bat. You choose whether you want to leave your storage unit on wheels at your residence, place of business, or at our secure facility. Let our team help you select the right size storage on wheels for your property! We look forward to working with you.
Hours
Mon-Fri: 9am - 4pm
Sat: Closed (transports only)
Sun: Closed
Admin/Dispatch Office
Self Storage on Wheels
2465 S 170th Street, Suite 201
New Berlin, WI 53151