Unit Sizes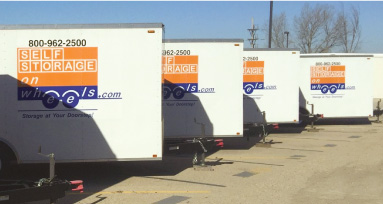 When you choose to work with us, you'll find that the self storage process couldn't be easier. After all, we deliver the mobile unit to you! Before you can get started, all you need to do is select the space that's right for your belongings. How do you know which space works best? The guide below will help you through the process. If you'd like one-on-one assistance, simply reach out to our team today. We're happy to help!
Portable Units Available
Choose the size of the storage unit you need. The table below will provide a rough idea of the space you will require.
Medium
7'X14′ = 98 SQ.FT.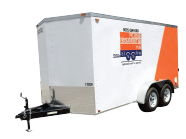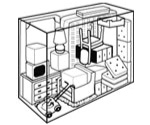 1-2 Rooms
Will hold the contents of a 1-2 bedroom (1,200-1,600 sq. ft.) home
Large
8'X18′ = 153 SQ.FT.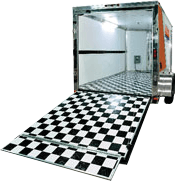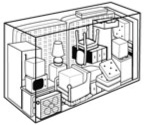 2-3 Rooms
Will hold the contents of a 2-3 bedroom (1,600-2,000 sq. ft.) home
Extra Large
8.5'X24′ = 204 SQ.FT.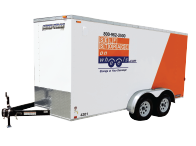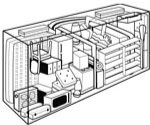 3-5 Rooms
Will hold the contents of a 3-5 bedroom (2,000+ sq. ft.) home