Portable Storage Units in Kenosha, WI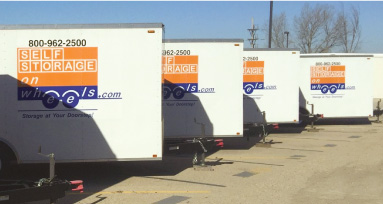 We guarantee the lowest prices on moving pods in Kenosha, Wisconsin. We deliver our moving containers right to your home in Kenosha, Caledonia or Pleasant Prairie! Our office is open six days a week. If you'd like to see our mobile units in person before you rent one, feel free to drop by. You can also call us with any questions and concerns. When you do, we'll gladly tell you more about our security features and availability of our pods.
Portable Storage Pod Sizes in Kenosha, WI
Choose the size of the storage pod you need. The table below will provide a rough idea of the space you will require.
Medium
7'X14′ = 98 SQ.FT.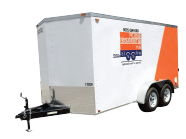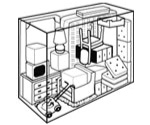 1-2 Rooms
Will hold the contents of a 1-2 bedroom (1,200-1,600 sq. ft.) home
Large
8'X18′ = 153 SQ.FT.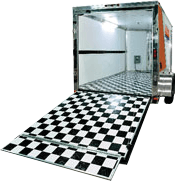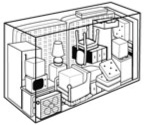 2-3 Rooms
Will hold the contents of a 2-3 bedroom (1,600-2,000 sq. ft.) home
Extra Large
8.5'X24′ = 204 SQ.FT.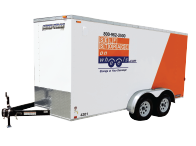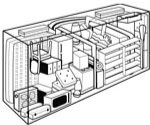 3-5 Rooms
Will hold the contents of a 3-5 bedroom (2,000+ sq. ft.) home
Map & Directions
Mobile Storage Container Delivery in Kenosha, WI
Contrary to traditional self storage, where you're responsible for transporting your belongings to the storage property, our mobile units allow you to sit back and relax! We make portable storage in Kenosha easy. Our professional team delivers your portable storage container to your home or office, and we let you take your time to load up your things. Moving is often stressful because it's a hurried process, but when you work with Self Storage on Wheels, you can get the space you need without the headaches
Hours
Mon-Fri: 9am - 4pm
Sat: Closed (transports only)
Sun: Closed
Admin/Dispatch Office
Self Storage on Wheels
2465 S 170th Street, Suite 201
New Berlin, WI 53151