Portable Storage Units in Waukesha, WI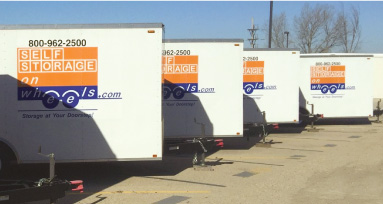 If you live in Waukesha, Brookfield, Pewaukee, Delafield, Hartland or any of the surrounding communities, there are plenty of storage options in your area. While conventional storage facilities might be a great fit for some people, you may desire something that works with your schedule. If you're drawn to the idea of loading your belongings into a unit at your home or office, our storage unit on wheels is a perfect for for you!
Portable Storage Pod Sizes in Waukesha, WI
Choose the size of the storage pod you need. The table below will provide a rough idea of the space you will require.
Medium
7'X14′ = 98 SQ.FT.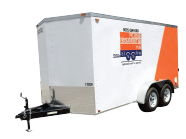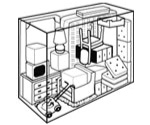 1-2 Rooms
Will hold the contents of a 1-2 bedroom (1,200-1,600 sq. ft.) home
Large
8'X18′ = 153 SQ.FT.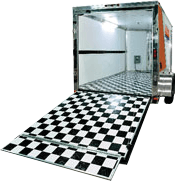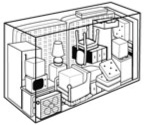 2-3 Rooms
Will hold the contents of a 2-3 bedroom (1,600-2,000 sq. ft.) home
Extra Large
8.5'X24′ = 204 SQ.FT.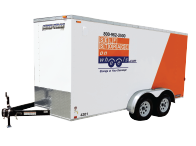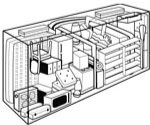 3-5 Rooms
Will hold the contents of a 3-5 bedroom (2,000+ sq. ft.) home
Map & Directions
Portable Storage Unit Delivery in Waukesha, WI
Our storage facility is conveniently located for residents all around the Waukesha, WI area. We are right off of Sunset Drive, a few blocks away from W. St. Paul Avenue, providing the quick access and the peace of mind you're looking for in the storage process. We would love to tell you more about portable self storage, as well as answer any questions you may have. Please give us a call speak with one of our helpful representatives!
Hours
Mon-Fri: 9am - 4pm
Sat: Closed (transports only)
Sun: Closed
Admin/Dispatch Office
Self Storage on Wheels
2465 S 170th Street, Suite 201
New Berlin, WI 53151